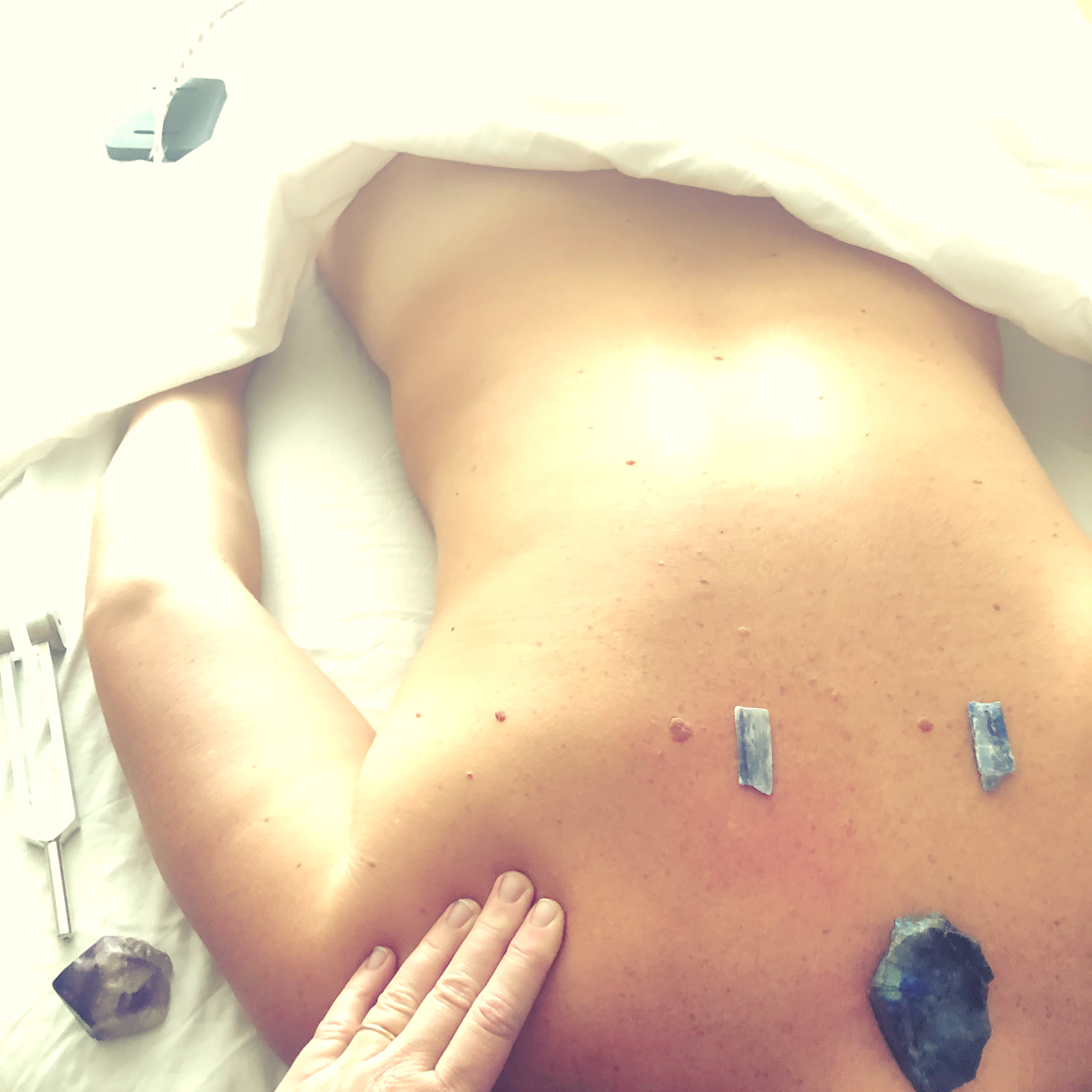 Integrated Energetic Bodywork
With integrated energetic bodywork I incorporate my extensive education in crystal therapy, vibrational and energy work, including five element meridian therapy, inner dialogue through somatoemotional release, light therapeutic touch and the vibrational healing of essential oils to enable a full and extensive therapeutic experience.

As a Reiki master I am trained in the full potential of this beautiful healing energy work. We are all made of energy, atoms vibrating against one another, at our core level, so it is important to acknowledge this integral part of our being. Reiki is a Japanese technique for stress reduction and relaxation that also promotes healing. It is administered by the laying on of hands and is based on the idea that an unseen "life force energy" flows through us and is what causes us to be alive. If one's "life force energy" is low, then we are more likely to get sick or feel stress, and if it is high, we are more capable of being happy and healthy.
The word Reiki is made of two Japanese words - Rei which means "Light Source, God or the Higher Power" and Ki which is "life force energy". This defines Reiki as a spiritually guided life force energy.